Los 10 episodios mejor calificados de la serie de television Friday Night Lights de los 74 episodios de nuestro sitio de internet. Ranking basado en el promedio de las puntuaciones de IMDB y TMDB
T
he school board considers eliminating a football program to meet budget cuts, making Dillon a one team town again. Meanwhile Tami considers a job offer that Coach Taylor is eager to dismiss. Tyra returns to town and questions Tim about his plan to leave Texas. The Panthers boosters approach Buddy. Luke confronts Tim about his relationship with Becky. Following an abortive open school-board hearing, Vince and Jess try to plead the Lions' case directly with the chairman of the school-board.
Consulte la página
Ver en linea
C
oach's offer from a Florida college becomes public knowledge. Tim Riggins parole hearing date approaches and Billy asks Coach Taylor to be a character witness. Luke considers what comes after high school if he gets no scholarship offers. Vince tries to get back in coach's good graces after last week's benching but his dad makes it difficult.
Consulte la página
Ver en linea
C
oach Taylor tries to foster community interest in the East Dillon Lions by staging a pep-rally while dealing with the increasing friction between Vince and Luke, his two star players. Tammy is still suffering the repercussions of making Luke Cafferty attend East Dillon. Riggins finds himself pageant dress shopping with his landlady's daughter and hunting with a trigger happy Matt Saracen. Meanwhile Julie accompanies Devin to a gay bar and runs into someone unexpected.
Consulte la página
Ver en linea
T
he East Dillon Lions face the South Kingdom Rangers, the team to whom they forfeited at the beginning of last season. Coach tries to steer the team away from talk of revenge but when the game gets rough and the officiating lopsided, coach reconsiders. Meanwhile Tami bonds with one of the East Dillon teachers in a girl's night in and Julie's relationship with her TA hits a snag. Following the game, Hasting finds an outlaw white-lightning party in the otherwise dry town and bolstered by hooch, talk of college recruitment, and brotherhood the Lions go a bit overboard with the male bonding.
Consulte la página
Ver en linea
S
kipping ahead five months in time, Dillon High School finds its graduating class with: Lyla, who's father has come up with a plan for her to still possibly attend Vanderbilt; Matt, who plans to attend a school in Chicago away from Julie; Tim, who's brother tries to get a mechanic's garage going while planning to attend college himself; and Tyra, who's application is still up in the air in wanting to attend TU. Meanwhile, the issue over splitting Dillon High School seems small, compared to the fact that outside influences such as money and a control for power continue to affect Coach Taylor, even while his contract comes up for negotiations.
Consulte la página
Ver en linea
T
he East Dillon Lion's march toward State continues amid Coach Taylor & Principal Burnwell's concerns about impending budget cuts. Tami gets an opportunity to interview with the admissions department of a prestigious Pennsylvania university. Tim Riggins finds acclimating to the busy Riggins' household difficult following his release on parole. Vince and his mom are worried as Vince's dad seems to be returning to his old ways.
Consulte la página
Ver en linea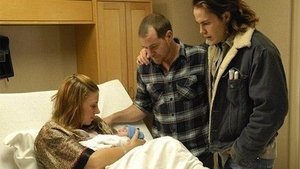 T
he final game of the regular season has the East Dillon Lions slated to host the Dillon Panthers in what is sure to be the mother of all cross town rivalries. When the Panther boosters question the fitness of the East Dillon field it quickly escalates from toothpick pranks to torn up turf. Meanwhile the pro-life witch-hunt to get Tammy terminated for counseling the pregnant Becky escalates. Adding to the chaos, Mindy goes into labor, Billy goes on a caffeine bender, and soon after the boy is born, Uncle Tim gets arrested when the cops bust the chop shop. Meanwhile Vince is reeling from the shooting death of his childhood friend and the gang that he's been running with want him in on getting vengeance.
Consulte la página
Ver en linea
J
ess confides to Landry that she has feelings for Vince. Thanksgiving arrives, the day before the big game finds the Taylors playing host to an extended family dinner. The Riggins are there including the newest Riggins. Matt's back from Chicago. Buddy is bringing his own turkey to deep fry. Then on Friday, The lions meet the Panthers on the Panther's home field but they're a tougher team than anticipated. It all comes down to Landry can he make a 45 yard field goal and win the game?
Consulte la página
Ver en linea
J
ust as the East Dillon Lions start to perform as a team, the town of Dillon is rocked with the news of the death of Matt's dad. Coach & Mrs Taylor and Julie all do their part to help Matt weather the storm. Landry & Riggins & the rest all rally to help as well but ultimately Matt must make peace with his dad on his own. Meanwhile Becky connects with Luke after he's been paint-balled by some of his former friends and the two finally...
Consulte la página
Ver en linea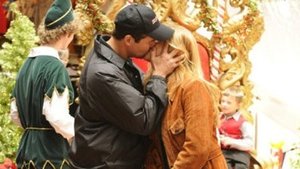 W
ith the decision to close the East Dillon Football program speculation runs wild on two fronts. Will the Lions be able to win State and go out in a blaze of glory; and will Coach Taylor agree to return to coach the Dillion Panthers and a super team with the best of both schools? Tami's PA job offer adds conflict in the Taylor home as does a new development with Matt & Julie. Meanwhile Tim Riggins and Tyra talk seriously about their futures and Luke & Becky clear the air.
Consulte la página
Ver en linea
Los habitantes de una pequeña ciudad tejana viven el deporte como si fuera una religión. Para ellos no hay nada más importante que los Dillon Panthers, el equipo de fútbol americano del instituto de la ciudad. Adaptación de la película homónima dirigida en 2004 por Peter Berg.
Artículos relacionados