Subtítulos
Capítulo 1: L'hymne national
Capítulo 2: 15 millones de méritos
Capítulo 3: Toda tu historia
Capítulo 1: Bientôt de retour
Capítulo 2: La chasse
Capítulo 3: El momento Waldo
Capítulo 0: "Black Mirror" White Christmas
Capítulo 1: "Black Mirror" Nosedive
Capítulo 2: "Black Mirror" Playtest
Capítulo 3: "Black Mirror" Shut Up and Dance
Capítulo 4: San Junípero
Capítulo 5: El hombre contra el fuego
Capítulo 6: Odio nacional
Evolución des puntuación
Temporada 1
Temporada 2
Temporada 3
¿Qué pasaría si cada uno de nosotros llevase injertado un disco duro que fuera grabando todos los acontecimientos de nuestra vida? ¿Qué tipo de personas seríamos si el único fin de nuestra existencia fuera participar en un reality show? ¿Y si nos quedásemos mirando idiotizados lo más morboso de la televisión? ¿Podríamos realmente mirarnos al espejo?
Ver más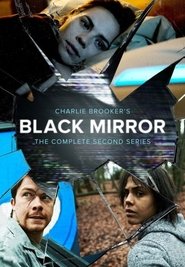 La Segunda temporada de Black Mirror comenzó el 11 de Febrero de 2013 y finalizó el 25 de Febrero de 2013 con un total de 3 episodios.
Ver más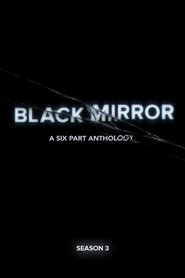 A television anthology series that shows the dark side of life and technology.
Ver más